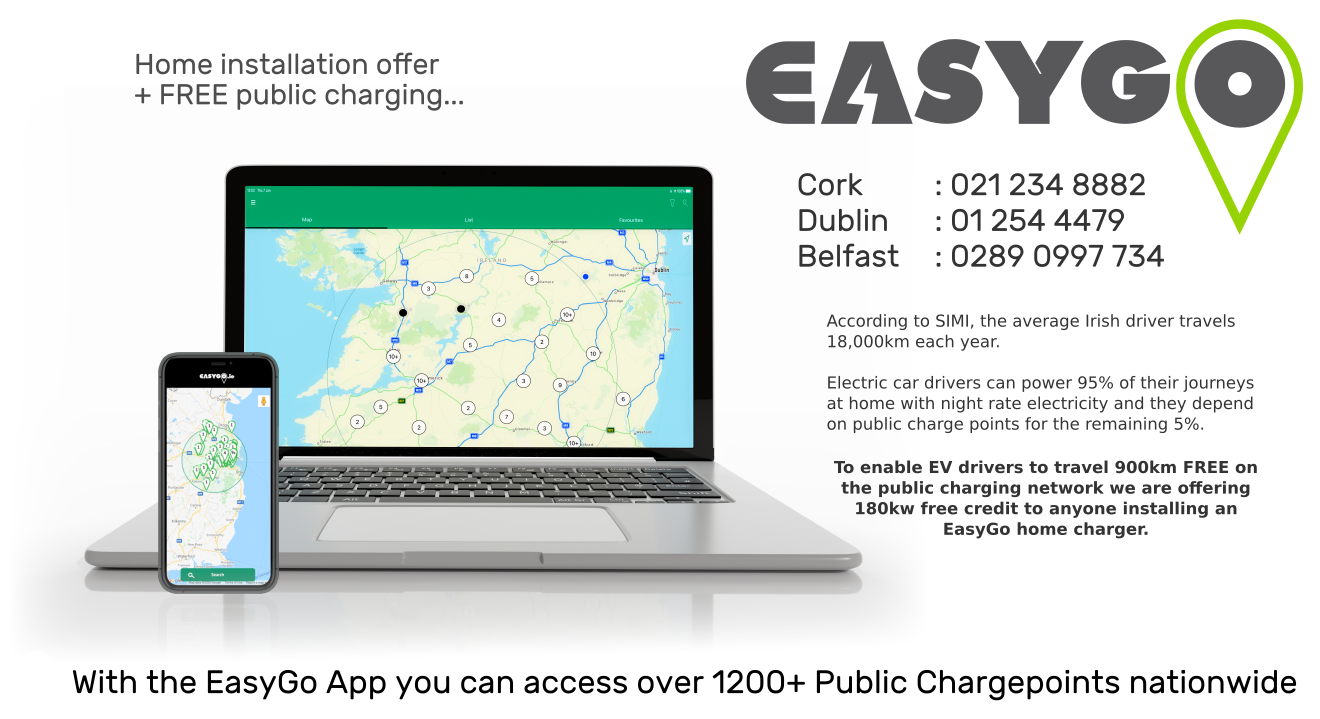 06 Jan

Drive Free

Home Installation + FREE Nationwide Charging

We're offering a year's FREE charging on the public network with access onto 1200+ chargers across Ireland.
Installation of top-quality home chargers by Ireland's longest established charging company
FREE Access onto the public charging network (compared with ESB charge €5 / month for this)
A year's free charging on the public network (based on average SIMI* driving with 95% home charging)
Usage of the only app that provides users with sight of and access to ESB + Circle K + EasyGo chargers. Only such App on the market in Ireland.