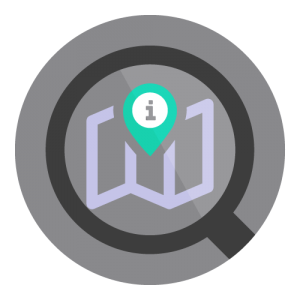 Irelands EASY EV Charge Network
Find an available charging station nearby or on your journey
Book a charging station in advance
Provide feedback on your  charger experience
No more hassle with  cards – do everything with your phone
Start and stop charging with the web app
Pay for one-off use or create a monthly account with no registration fees
Find an EV Charging Station on the map
How do I Charge my car at an EasyGo Charge Point
1. Simply plug in your EV and open our Web App to access EasyGo.
2. Register as a BillPay Subscription User
3. Choose the Charge Point you wish to switch on. The number is on each Charge Point.
4. Choose your Charging duration and start Charging
How much is it to Charge my EV?
Charging costs are determined by the Car Park owners. Each Charge Point pricing model can be seen before you begin charging.
What if there is a problem with the Charge Point?
You can contact us via the user area after you sign in to your account or you can call us on 01 25 444 79.
How can I subscribe to the EasyGo Network?
How fast does my car charging at EasyGo Charge Points?
Charging speed depends on the car's battery capacity, the battery level at the time of connection, the charging capacity of each car model, the cable used for charging (single-phase or three-phase depending on the model). At AC power stations, a full charge (from 0% to 100%) of an electric car can take an average of 2-4 hours, while at a DC station a charge of 0% to 85% – 90% of the batteries can take an average of 25 minutes.
Do the charges include parking?
Parking is free of charge or charged depending on the policy of the management of each car park. 
How much does it cost to charge?
| | | |
| --- | --- | --- |
| FEE as set up by the Charge Point Owner  | Connection fee (Summer 2018 Offer) | Cost per kWh |
| EasyGo Subscription – Zone 0 | FREE | FREE |
| EasyGo Subscription – Zone 1 | 0.12 |  €0.16 |
| EasyGo Subscription  – Zone 2 | 0.12 |  €0.18 |
| EasyGo Subscription  – Zone 3 | 0.12 |  €0.22 |
| EasyGo Subscription  – Zone 4 | 0.12 |  €0.25 |
| EasyGo Subscription  – Zone 5 | 0.12 |  €0.30 |
| EasyGo Subscription  – Zone 6 | 0.12 |  €0.35 |
What cables can be used on the EasyGo Network?
All AC  Charge Points have Type 2 sockets, the European standard. Users must have their own Type 2 male charging cable on the side connected to the charging station and depending on their car with the corresponding female plug.
Type 2 examples are – for BMW, Mercedes, Volkswagen, Porshe, SMART, Renault ZOE etc. Type 1 – J1772 – for NISSAN, Peugeot, Citroen Mitsubishi, etc. 
Where are the EasyGo charging stations located?
We are constantly adding new charge points to our EasyGo Network. Charger locations can be seen on our map.
STEP by STEP instructions on how to operate your EasyGo Charger
1. Log into your account
2. Choose the charge point by its code and number
3. Plug into the charger and your EV
4. Choose the duration you want to charge for
5. Charging will commence immediately
6. Fees may apply based on the tariff set by Charge Point Owner.
** Check each Charger for individual pricing.
PAYG Connection fee: Not Currently Available
BillPay Subscription Connection fee: €0.12 (kW/hour usage fee after that) - Summer 2018 Offer
 
Connection fee
PAYG/BillPay
Cost per kWh
EasyGo Zone 0
FREE
FREE
EasyGo Zone 1
N/A/€0.12
 €0.16
EasyGo Zone 2
N/A/€0.12
 €0.18
EasyGo Zone3
N/A/€0.12
 €0.22
EasyGo Zone 4
N/A/€0.12
 €0.25
EasyGo Zone 5
N/A/€0.12
 €0.30
EasyGo Zone 6
N/A/€0.12
 €0.35
FOLLOW US ON SOCIAL NETWORKS