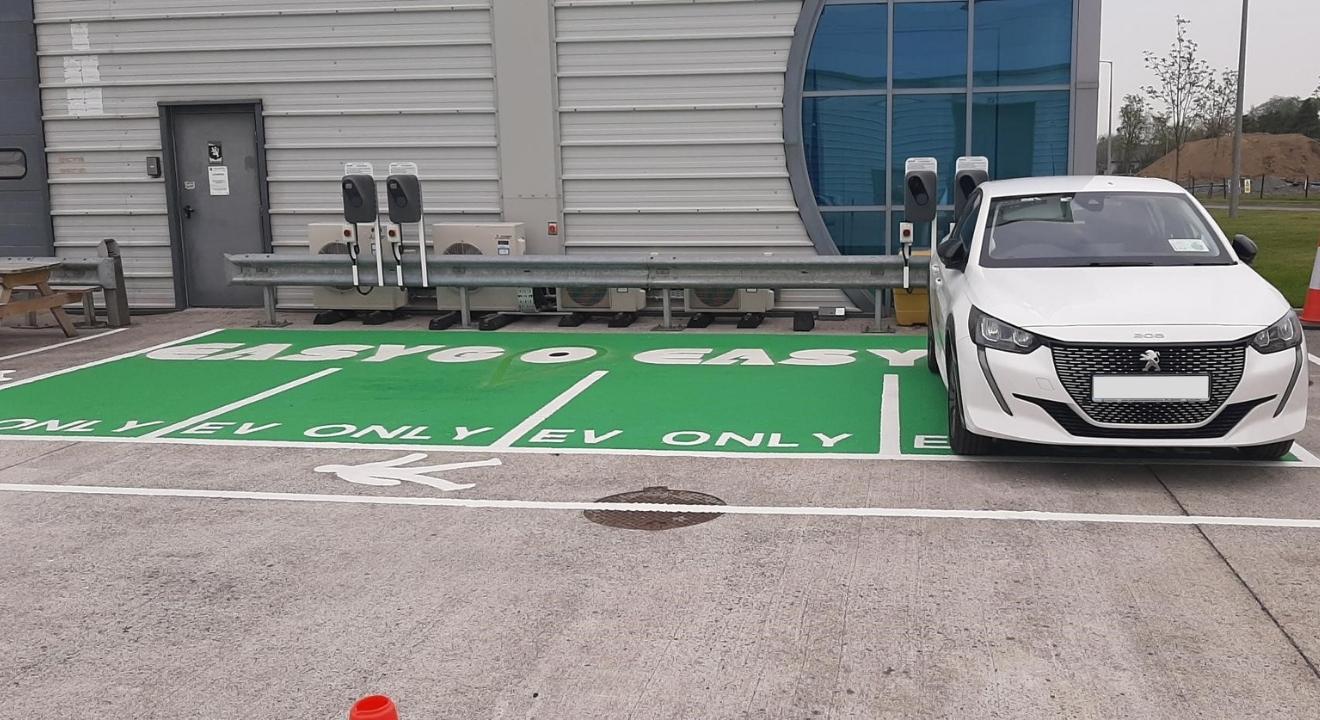 19 May

Helping Cagney Contract Cleaning Shine

Cagney Contract Cleaning in Dublin have been keeping offices, properties and facilities clean since 1977. Their team travel to many businesses every day who rely upon them to maintain and keep their companies premises clean and tidy.

Like many companies, the fleet of vehicles at Cagney Contract Cleaning was due to change which presented a good opportunity to go electric and add to the other initiatives they have in place to decrease their carbon footprint and be more environmentally friendly. They recently took delivery of three gorgeous electric Peugeot e-208 models with three more arriving in June and the plan to eventually have their entire fleet of 40 vehicles becoming fully electric over the next five years.

Awesome job guys!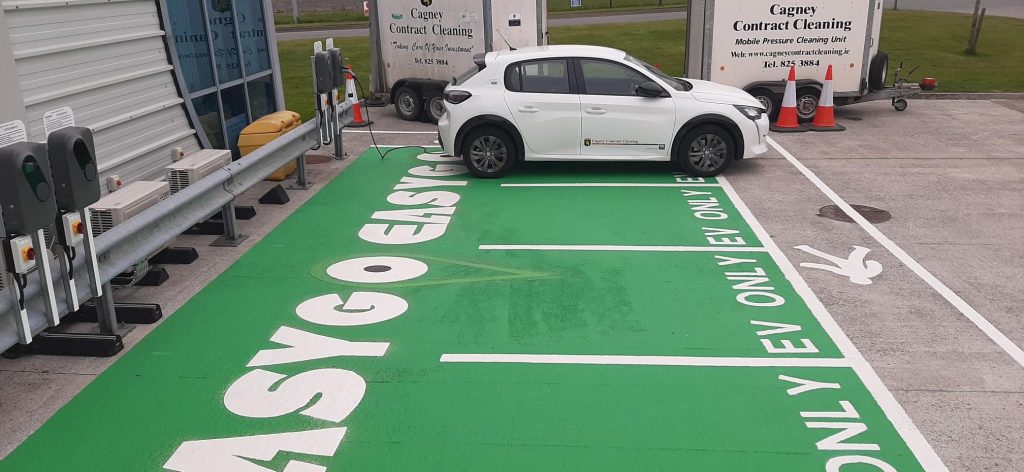 Complete Fleet Solution
Cagney Contract Cleaning contacted EasyGo to provide a complete fleet solution for their company, following an initial survey and presentation they were good to go with installation of four 22kW AC charging units on-site, complete with parking space markings and home chargers installed at each employee's house. Staff have been issued with EasyGo Fleet E-Fuel Cards to use on the chargers in work, at home and on the public network. The business is set up on our fleet portal system to fully manage and monitor the energy usage, consumption and saving for each vehicle and driver, this also allows Cagney Contract Cleaning to reimburse employees for electricity costs for charging at home.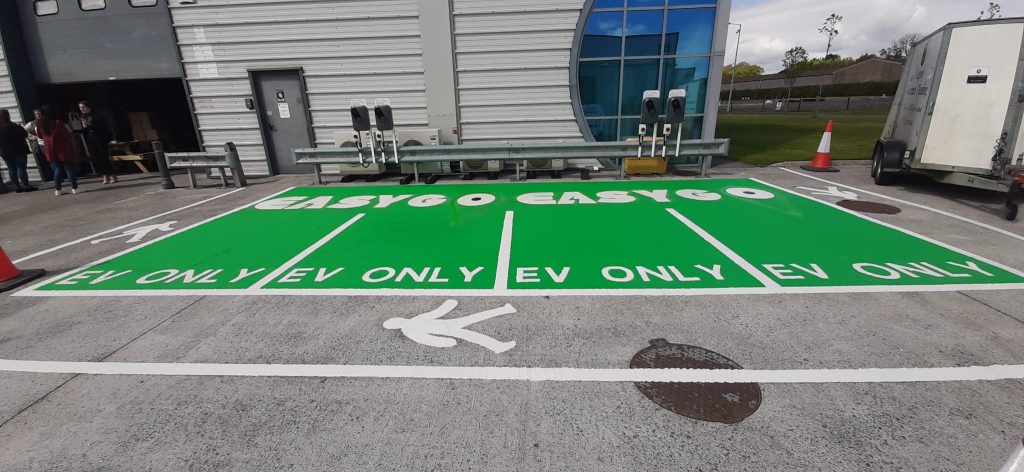 Gregory O Keeffe, Manager at Cagney Contract Cleaning commented: "We are delighted to have used EasyGo as our provider for the installation of Electric Vehicle chargers at our HQ and at our staff homes. From the first contact with EasyGo to quote for the project, to the very professional and speedy work of the installation. I found working with EasyGo and in particular Victor excellent as no query was left unanswered. I would thoroughly recommend EasyGo to any company considering installing EV chargers in their workplace."
We look forward to continue working with Cagney Contract Cleaning as their fleet of electric vehicles continues to expand and we help them on their journey to electrification and sustainability.
---
Contact us for a chat to find out how we can help your business and fleet with our innovative complete EV charging solutions.